All about US Real Estate
Start your safe and easy real estate investment journey with Build Block
Los Angeles

Irvine

San Francisco

Hawaii

Austin

New York

New Jersey

Manhattan
Tailored to your search
Build Block's Recommendations
Build Block selects and recommends properties based on the vast customer data collected
Commercial properties
For Sale | Commercial | Land

Members Only

SEC FM 973 & CR 404

Taylor, TX

For Sale | Commercial | Land

Members Only

1100 County Road 404,

Taylor, TX 76574

For Sale | Commercial | Land

$ 80,000,000

1502 Steeds Crossing, Pflugerville,

TX 78660, USA

For Sale | Commercial | Apartment

$ 49,000,000

$617,647 / Unit

4055 Oakwood Ave,

Los Angeles, CA 90004

For Sale | Commercial | Office

249 E Ocean Blvd,

Long Beach, CA 90802

For Sale | Commercial | Storefront Retail

18716-18742 E Colima Rd,

Rowland Heights, CA 91748

For Sale | Commercial | Warehouse

10755 Venice Blvd,

Los Angeles, CA 90034

For Sale | Commercial | Retail Supermarket

16330 Crossbay Blvd,

Howard Beach, NY 11414

For Sale | Commercial | Retail Chase Bank

$ 12,328,000

$4,106.60 / SF

1295 Madison Ave,

New York, NY 10128

For Sale | Commercial | Hotel

$ 12,000,000

$81,081 / Room

50 Kenny Pl,

Saddle Brook, NJ 07663

For Sale | Commercial | Retail

20001 Brookhurst St - Chase Bank,

Los Angeles, CA 92646

For Sale | Commercial | Warehouse

13625 S Gramercy Pl,

Los Angeles, CA 90249

For Sale | Commercial | Warehouse

2103-2127 Bellevue Ave,

Los Angeles, CA 90026
Differentiated Services
Build Block is the right service for you
In addition to buying and selling homes, Build Block offers investment services (both short-term and long-term), as well as corporate solutions to help Korean companies launch in the US market
Buying and selling homes

If you are searching for a home in the US because you're moving for relocation, job, or studying

Investment

If you are looking to invest in the US real estate market for a stable monthly income or future asset appreciation opportunities

Business expansion to the US

If you are a corporation looking to expand to the US market
Total Solution
Together from start to finish
From the very beginning of searching for a property to securing loans, construction, and management, Build Block will be with you every step of the way.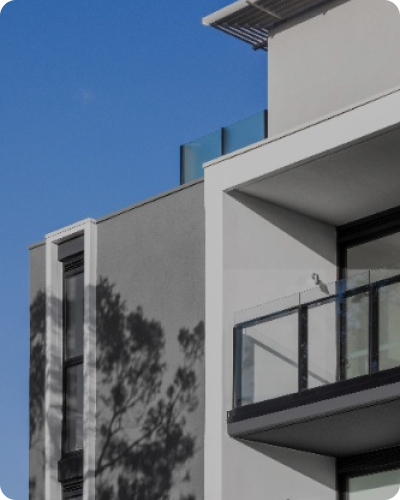 Buy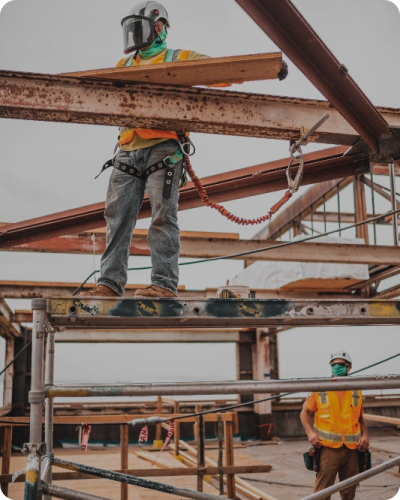 Construction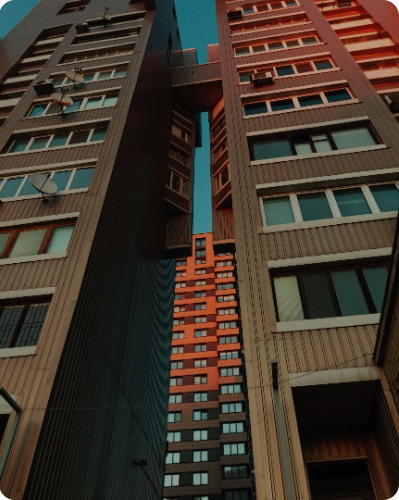 Sell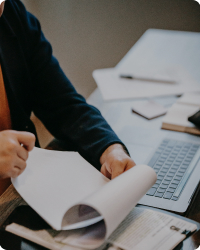 Management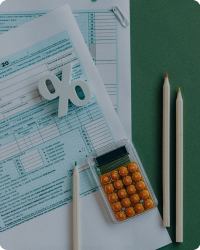 Loan
Transparent Service
Transparency in our process
You can view every step of your investment process with your own eyes. Leverage our technology to monitor your property thousands of miles away. Start managing your property with Build Block's own solution!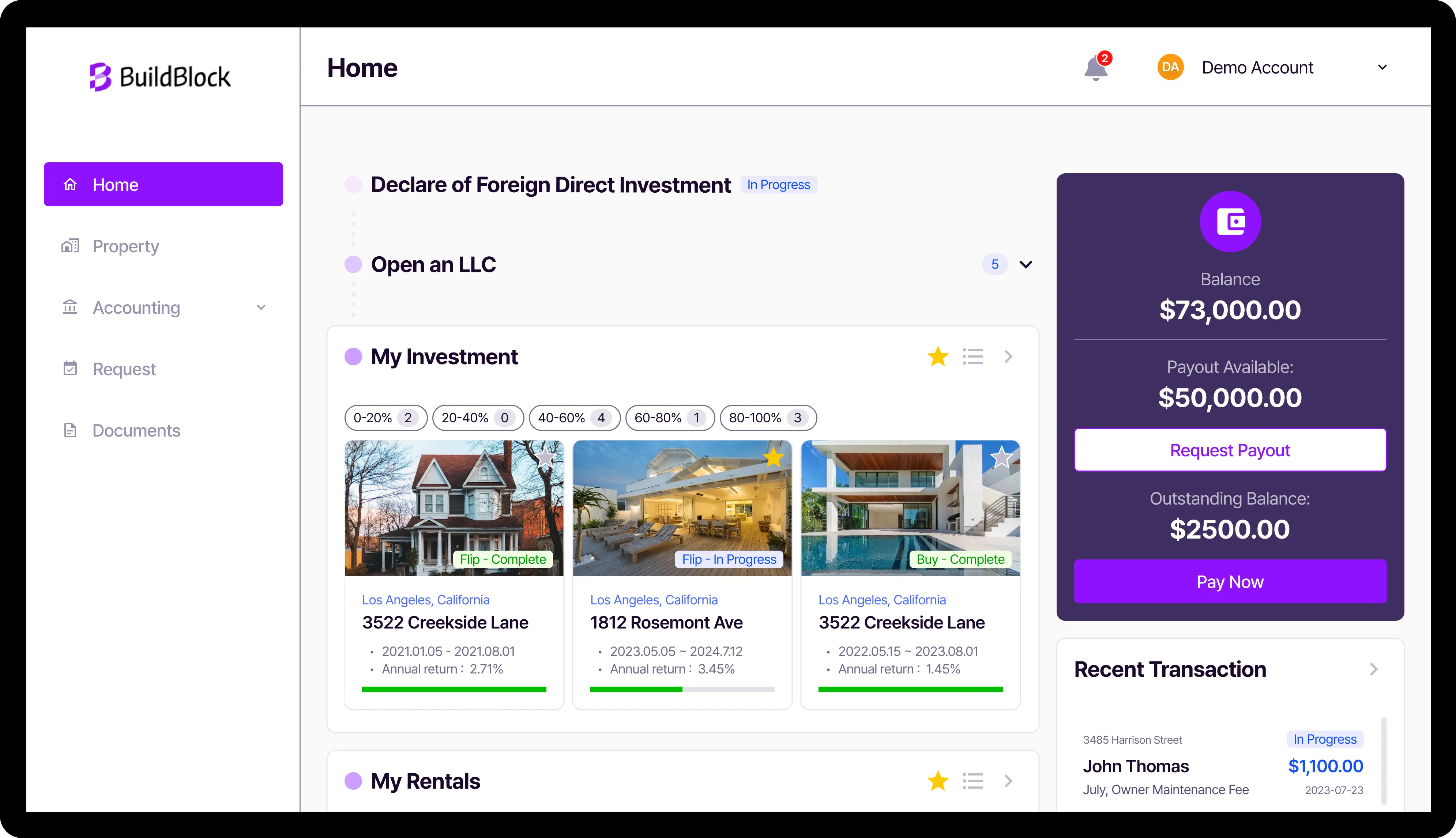 Service Areas
We continue to expand our service areas
Los Angeles · Irvine · San Francisco · Hawaii · Austin · New York · New Jersey · Manhattan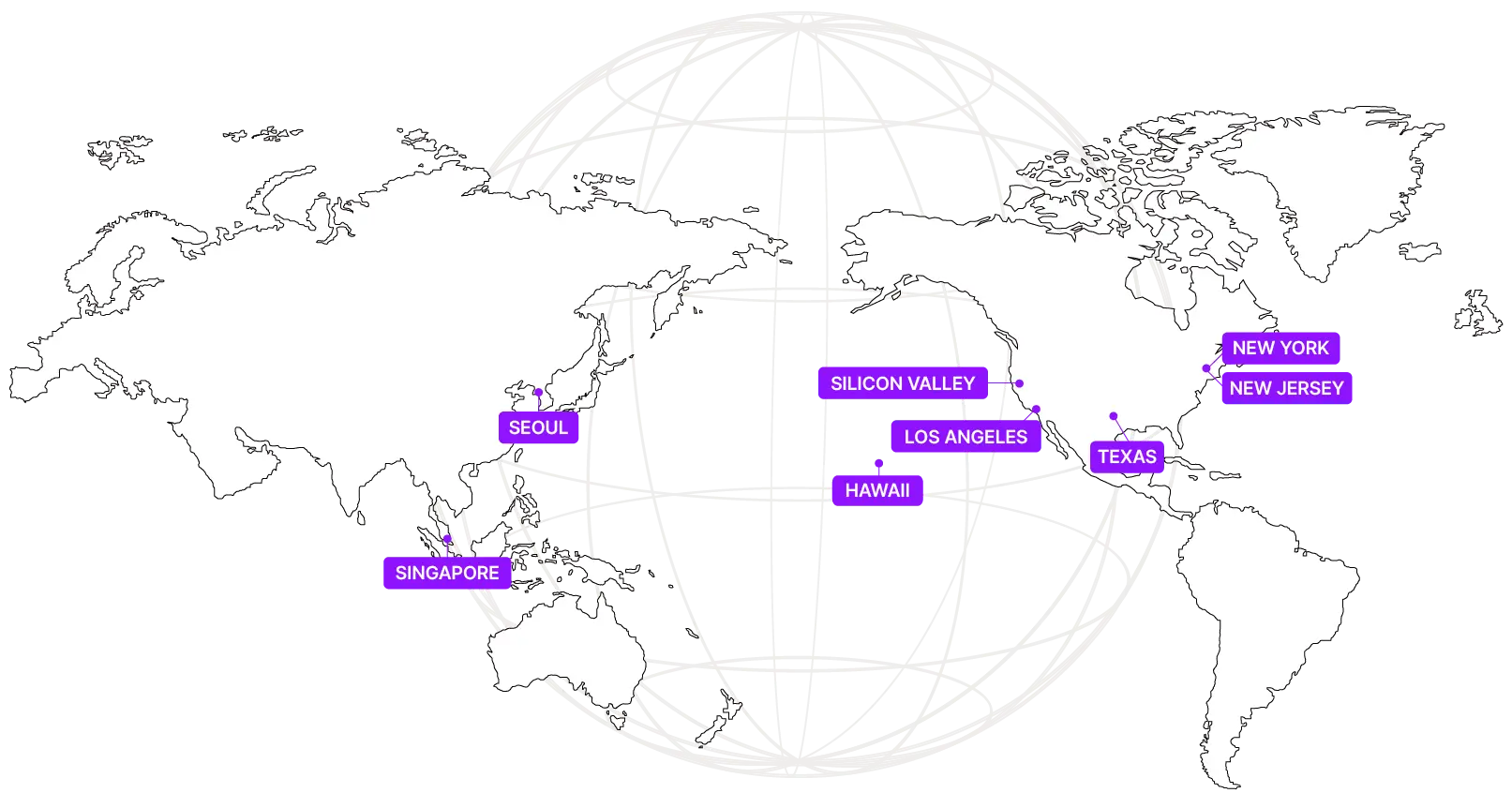 Trustworthy Partners
Build Block is working closely with various institutions based on mutual trust and confidence.
Customer Reviews
Customer's Choice, Satisfying Results
Here are actual reviews from customers who have used Build Block solutions.
Questions? Ask us!
Office
09:00 ~ 18:00 (KST)