2018-1Q

Established Build Block Inc. C-corp in US

Silicon Valley, California

2018-3Q

Selected for Korea's Ministry of Science and ICT's Innovation Program

Established BuildBlock C-corp in Korea

Yeouido, Korea

2019-1Q

Selected for 2019 UC Berkeley Business School's Launch Incubating Program

1st Prize in 2019 UC Berkeley Launchathon Entrepreneurship Competition

2019-2Q

Selected for Stanford Venture Studio at Stanford Business School's Startup Incubating Program

Selected for excellent company at Seoul Business Agency(SBA)

2019-3Q

Selected for Berkeley Skydeck Incubating Program

2019-4Q

Selected for IGIS TechUP+

IGIS Asset Management, FuturePlay

2020-1Q

Raised Seed Investment

FuturePlay, Donamu & Partners, Shinhan Capital, Primer Sazze, Hana Ventures

Partnership with City of Seoul

Mayor of Seoul

Selected for Shinhan Future's Lab. - Silicon Valley

Shinhan Financial Group

2020-2Q

Selected for the Seoul FinTech Lab Support Company

2020-3Q

Partnership with Shinhan Bank America

2020-4Q

Selected for TIPS (Tech Incubator Program for Startups)

Ministry of SMEs and Startups

2021-1Q

Selected for IBK Changgong

Industrial Bank of Korea

2021-2Q

Raised Pre-A Investment

IBK, Shinhan Capital, KB Investment

2021-3Q

Winner of Maekyung Fintech Awards 2021

Maeil Business Newspaper
Jimmy Jung
Founder / CEO
M.S. in Management Science & Engineering (Stanford University)
M.S. in Civil Engineering (UC Berkeley)
B.S. in Architectural Engineering/Business Administration (Yonsei Univ.)
Civil Engineering and Urban Planning (INSA de Lyon, France)
Google, HQ project Contract & Cost Project Manager
Based on his study in Management at Stanford University and Engineering at UC Berkeley, Jimmy has worked as a Project Manager to manage Google's new headquarter construction project in Silicon Valley. Jimmy is a Licensed Professional Engineer in Mechanical Engineering and Civil Engineering in US, and certified Project Management Professional.
Kyongtak Cho
CTO
PhD. in Computer Science (University of Michigan, Ann Arbor)
M.S. in Electrical and Computer Engineering (Seoul National Univ.)
B.S. in Electrical Engineering (Yonsei Univ.)
Lyft, Software Engineer
Intel, Cyber Security Engineer
Ford Silicon Valley Lab, Security Research Intern
Upon completing his PhD. in University of Michigan on Information Security, Kyongtak worked as a Software Engineer in the Identity space at Lyft. Based on such an experience, Kyongtak is now responsible for the development of BuildBlock's online service as a CTO.
Jiwoong Lee
COO
B.S. in Architectural Engineering (Yonsei Univ.)
UAUS, President (non-profit)
Yonsei Enterprise Support Foundation / Team 202, Co-Founder
Jiwoong is a founder of the Korea's largest non-profit organization on architecture exhibits called UAUS. He acted as the commissioner of 2017 UIA, Global Architecture Competition held in Seoul. Jiwoon is also a founder of Team202 that focuses on education service and fashion.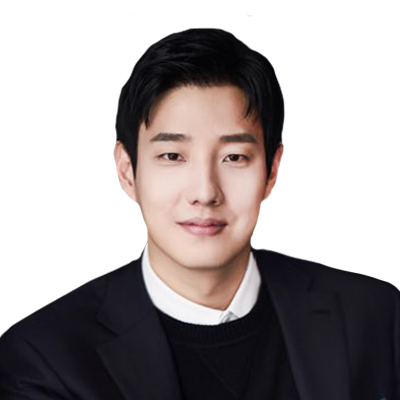 Jukwang Lee
Advisor
Economics (Sungkyunkwan Univ.)
APR Corp., CEO (APRILSKIN, medicube, NERDY, GLAM.D, Forment)
Named in Forbes 30 under 30 Asia
Ministry of Employment and Labor Award
President's Award for Job Leaders
He is the founder and co-leader of APR, a successful global media and commerce company. It has AprilSkin, NERDY, and Medicube under its wings, with achieving 10 million customers and 180 billion won in annual revenue. He was named in Forbes 30 under 30 Asia. As an advisor for BuildBlock, from initial start-up to IPO, he provides practical assistance in establishing and implementing company-wide strategies essential for company growth.
Sungmin Lee
Engineering Director
M.S. in Computer Science (Brown Univ.)
Zillow Group, Sr.Software Engineer
Oracle, Software Engineer
Jeongyoub Baik
Product Manager
Design Studio TwoBricks, CEO
Team 202, Co-Founder
Yonsei Enterprise Support Foundation
Eunbyul Jo
Front-End Software Engineer
Design Studio TwoBricks, UI/UX Designer
Team202, Front-End Engineer
underconst, Designer
MySafeCoin, Front-End Engineer
Jeahong Hwang
Software Engineer
B.S. in Computer Science and Engineering (Univ. of Seoul)
Until Burnout, Co-Founder
Heather Ahn
Business Director
M.A. in Conference Interpretation (MIIS)
B.A. in Political Science and International Relations (Yonsei Univ. UIC)
Samsung Electronics, in-house translator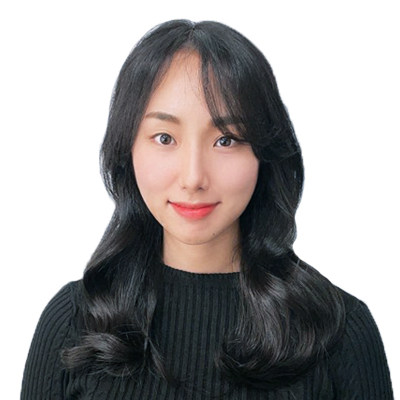 Soyoon Bang
Marketing Lead
Now Architects , Intern
Yul Architects , Project Leader/Junior Architect
Yungi Jung
Design Director
M.Arch (Harvard Univ.)
B.Arch (Hongik Univ.)
Herzog & de Meuron, Designer (Switzerland)
Kohn Pedersen Fox, Designer (New York, U.S.)
Harvard University, Master of Architecture
Jungsoo Lee
Construction Director
B.S. in Architectural Engineering (SEOULTECH Univ.)
JAKOB SCHIEL, Architect
THE SYSTEMLAB, Project Leader/Senior Architect
BS architects, Junior Architect
iArc architects, Junior Architect/Grasshopper developer
CHORA IN LONDON, Junior Architect/Grasshopper developer
Sangho Kwon
Project Manager
B.S. in Architectural Engineering (SEOULTECH Univ.)
JAKOB SCHIEL, Project Leader
J&S HANBAEK, Project Manager
CEDAR IN HAWAII, Foreman (Hawaii, U.S.)
Jaeseong Bae
Project Lead
Procon Enterprise inc., Estimator (Virginia, U.S.)
Sungbin Park
Project Lead
B.S. in Architectural Engineering (Chung-Ang Univ.)
Republic of Korea Army, Construction Management Officer (First Lieutenant)
Ayoung Kim
Real Estate Analyst
M.S. Real Estate Development (Columbia Univ.)
B.Arch (Chung-Ang Univ.)
Haenglim Architecture & Engineering, Intern